Dictation is an effective tool to improve your listening comprehension.
Listen. Write. Correct.
Welcome to Flash Dictation. You want to improve you
r
listening skills? Then this is the
correct
place.
Dictation
is an effective to
o
l, y
o
u
write down what you hear and cross check with what has
been
said. Let's try
it out, type below what you hear. Once you are done, let me correct all your mistakes.
What do we try to solve?
Dictation is a good way to test your listening skills. You listen to a podcast or a video and write down what you hear. Once done, you go over your transcript and compare it with the original transcript.
Doing this by hand is such a tedious process. We did not find any tool which made it easier to do dictations and decided to develop our own solution.
Who is this web app?
Mainly focused on teachers. Do you want to organize dictations? Try it out. Apart from that, the actual use is for us! We use it to practice languages.
Features
Manage dictations
Dictations are the core of the application. You can create as many as you want (premium). Manage them, share and track how many used the dictations.
Edit dictations.
A dictation is for now an audio-file paired with a transcript. You can edit and delete them at any time.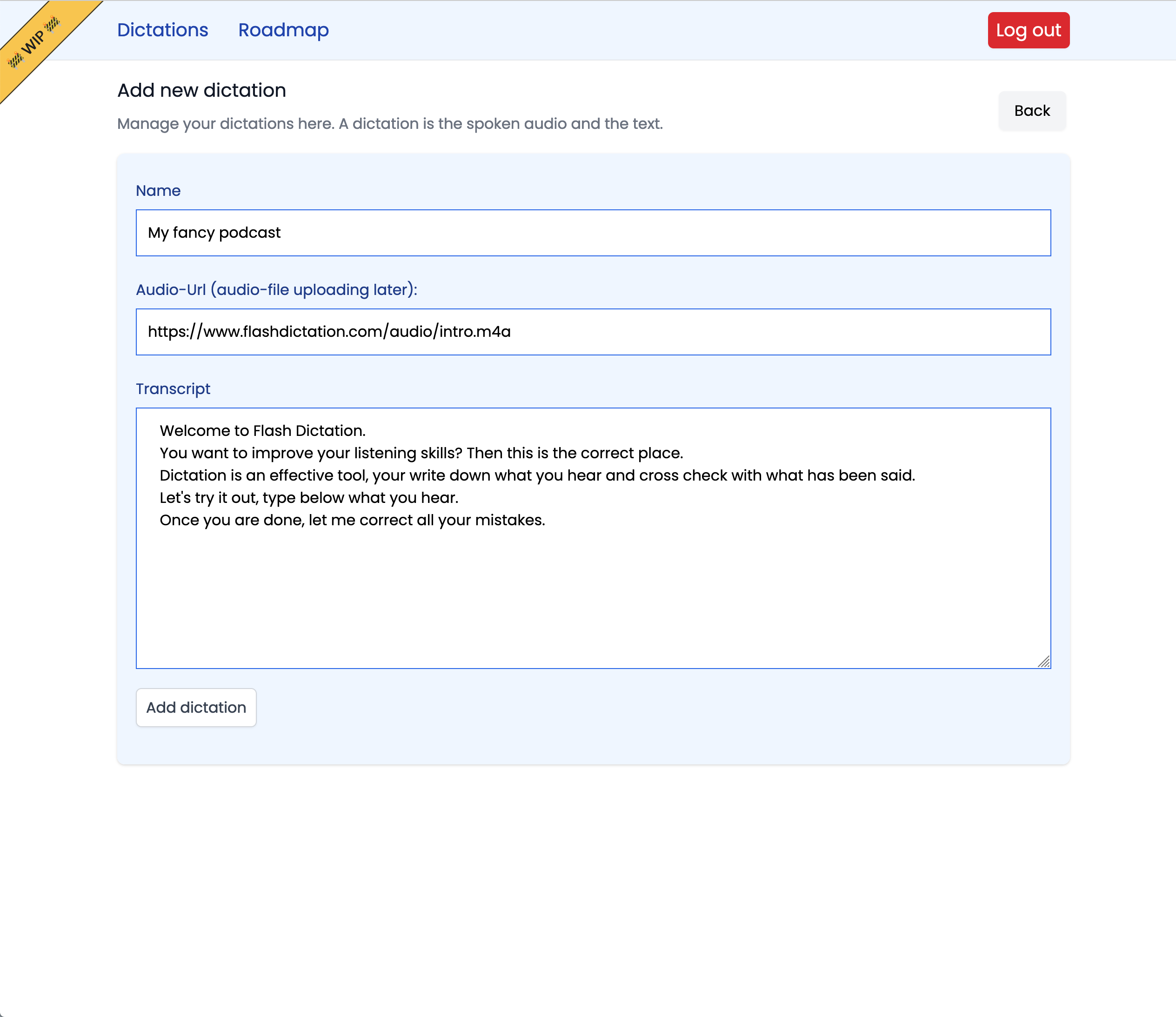 Score
Share dictations and see how your students score on them! No time wasted correcting them, we will do it for you!
Simple no-tricks pricing
Test for free. Up to 3 dictations and 20 uses for each dictation.
Dictation Pro
Unlock the power of Dictations. Create as many as you want and use them with as many students as you want.
What's included
Unlimited dictations

Unlimited users per dictations

Priority support

Any additional features

Support an indie hacker!
Annual billing
(Save 10%)
We use Stripe for Payment Processing.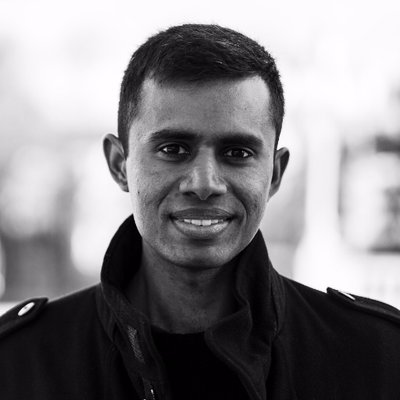 by Kiru.io